Safe Spaces for Housekeepers
The following O'ahu hotel has worked hard to make sure it is doing everything required to be compliant with the law. This story is from the hotel's guest services manager who shares his struggle to do more for his team.
We're a large resort and have hundreds of employees working independently around the clock in shifts. Keeping employees safe is not easy even in seemingly "safe" jobs such as housekeeping.
In one situation, Jenny, a housekeeper, knocked on a guest room door as she did her rounds. She began quietly cleaning a room that she thought was vacant. A man emerged from the bathroom and grabbed her. She was terrified and fled. Jenny had recently immigrated to the U.S. and her English was limited. She kept silent about the situation and instead called in sick for a week. Only when her supervisor called to check on her did her story slowly emerge.
We referred her to our employee assistance program, conducted an investigation, and supported her through the process. What makes these cases so difficult for any business in the hospitality industry is that guests are transient and there are many places where trouble can happen that can't be seen by others or even by our surveillance cameras. Victims are often frightened to come forward because their job matters so much to their livelihood and families. Language and cultural barriers make these situations even more challenging.
To be honest, the sexual harassment training we provide is often perfunctory and confined to a one-hour session on an annual basis to meet our mandatory requirements. We've always wished there were more training and resources available to us so we could keep our employees safe.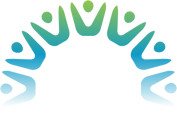 Resources
Looking for resources for employers or targets of workplace sexual harassment? We compiled a list of important resources for you.
View Resources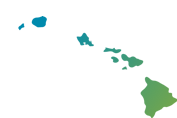 Hawai'i Workplace Survey
A recent survey reveals the prevalence of workplace sexual harassment in the state of Hawai'i
View Survey