What Is Sexual Harassment?
The law that defines sexual harassment sets the baseline or floor. Together, we can be proactive in creating more respectful workplaces by holding ourselves to a higher standard.

Harassment can be described as any hostile, offensive, or unwelcome behavior related to sex or gender, motivated by sexual interest, gender stereotypes, dislike of people because of their gender, or by other reasons related to sex or gender.
Often, it's easier for us to understand what sexual harassment is by seeing examples of it. Click here to see a listing of the sexual harassment behaviors that Hawai'i survey respondents have experienced and witnessed.
Resources for Hawai'i Employers and Employees
Sexual harassment is sometimes a black and white issue but has many shades of gray. Safe Places & Workplaces offers clarity on the complex issue of sexual harassment. It is also a place of transformation, where respectful dialogue can move us forward. Everyone in Hawai'i is a part of the solution.

Safe Spaces & Workplaces researched and gathered credible resources to help you create a safe workplace so that we can all move forward together.
Resources for Employers
Hawaii Employers Council, WorkLife Hawaii, and ProService resources are membership– or client–based.
Training

Counseling

Human Resources Consulting and Advising

Investigations

Coaching of Accused Harassers

Employee Communications
---
Resources for Victims

---
Upcoming Events

Hawaii Employers Council (HEC) Panel Discussion
Date:

March 3, 2020, 9–11:30am


Location:
Hawaii Employers Council at 2682 Waiwai Loop


Contact:
Please contact Jess Morikone, Senior HR Consultant, Hawaii Employers Council, at jmorikone@hecouncil.org or (808) 440-8816.

Creating Safe Spaces: Addressing Sexual Harassment at Work

As an employer, you may already conduct sexual harassment training, but is it simply to meet EEOC requirements or is your program designed to truly create a safe, respectful workplace to prevent sexual harassment? When you encourage your employees to report sexual harassment and they come forward with complaints, do you know what to do? And when harassed employees feel justice has not been served and they sue your organization, will you still be committed to creating safe workplaces? Learn from Rachael Wong, DrPh; Beth Whitehead; Naomi Sutton, CEAP, LSW; and R. Makana Risser Chai, JD who have been through the fire and gain insights from experts who have tips to better equip your organization to prevent and manage sexual harassment.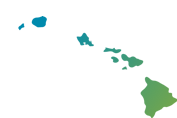 Hawai'i Harassment Survey
A recent survey reveals the prevalence of workplace sexual harassment in the state of Hawai'i.
View Survey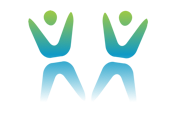 Hawai'i Stories
Safe Spaces & Workplaces has gathered local stories highlighting both the successes and challenges of creating safe spaces.
Read Stories